Public and Community Publications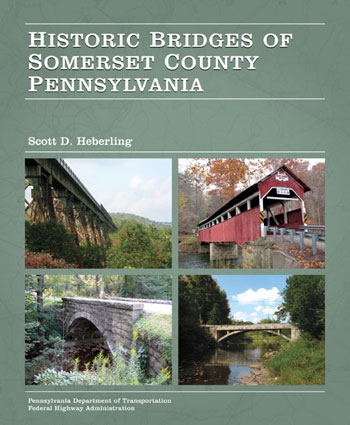 Somerset County, high in the Laurel Highlands of southwestern Pennsylvania, is renowned for its natural beauty and scenic vistas. Its historic farms, villages, and winding country roads contribute to a strong sense of place that appeals to residents and visitors alike. Somerset County also features a remarkable collection of highway and railroad bridges that represent 200 years of engineering technology. While the county lacks great rivers or landmark spans, it does retain dozens of small, locally built bridges of stone, wood, metal, and concrete: examples of bridge types that once were common but are becoming scarcer each year due to the ravages of time and weather.

These special structures are celebrated in the pages of this publication.